This month we head to Nizhny Novgorod, Russia to chat with the incredibly sweet and super-talented Galina, the artist and graphic designer behind Eskimo Creative. In this lovely chat, Galina shares her passion & inspirations, lets us take a sneak peek (literally over her shoulder) at what she's working on and gives us a window into her city, as she settles into her newish hometown of Nizhny Novgorod.
UPDATE: Be sure to stick around till the end of this post, because Galina has asked me to include a special freebie for you to enjoy.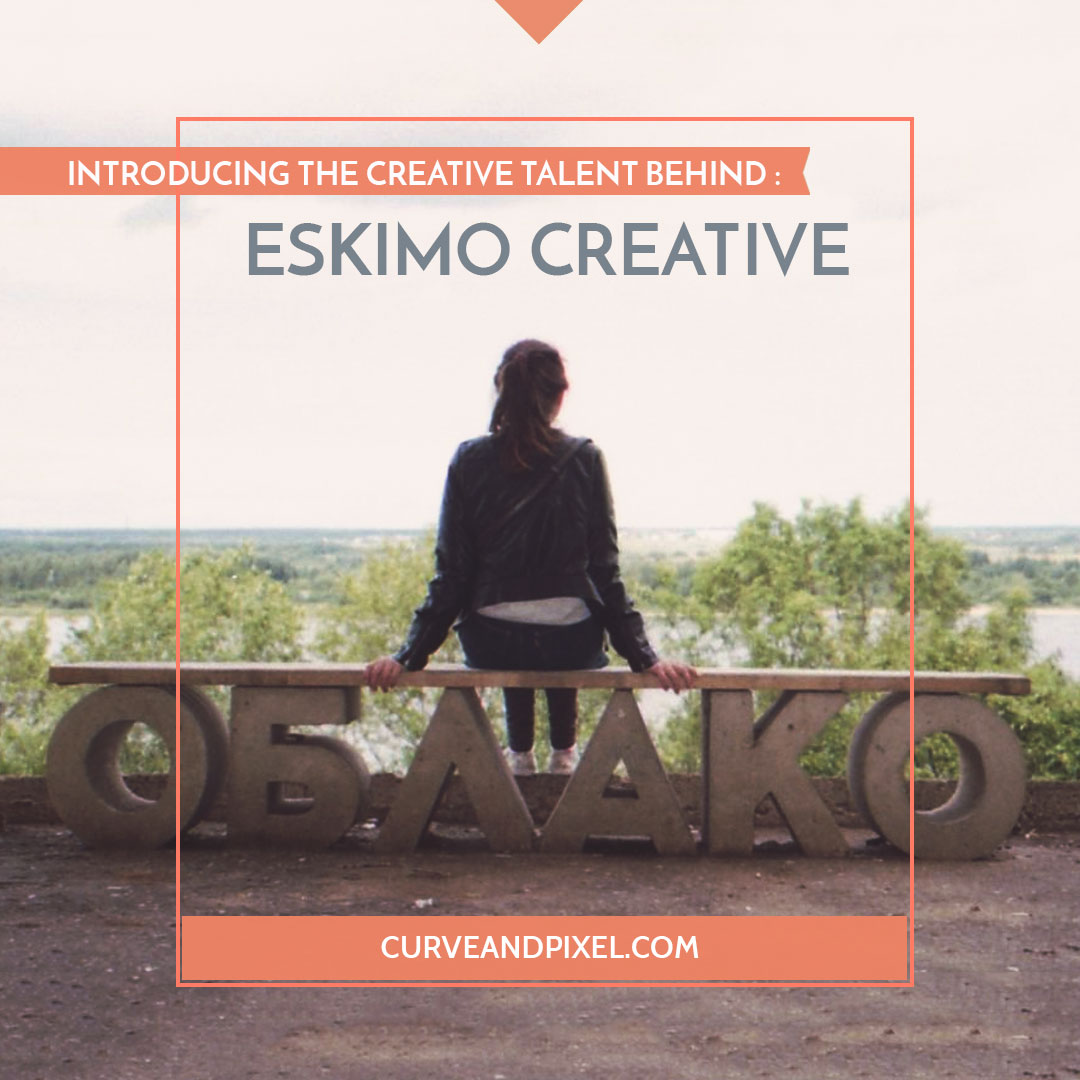 I discovered Eskimo Creative through the incredible Foil Vibes Creator which I purchased in November and became totally addicted to. It's a Photoshop style kit consisting of all the rich metallics: gold, copper, bronze, & silver, but also includes some funky surprises, like black, pink, blue and purple shimmery styles that can add another dimension to your next project. The colors are rich and vibrant and the kit is huge, with a whopping 100 pre-made styles in the kit!
Galina: Thanks, don't forget the bonus paper textures 🙂
Powered by Creative Market
Above: The Foil Vibes Creator by Eskimo Creative
Galina contacted me a few weeks later, to ask me if I was satisfied with the pack, and to offer me some sweet Christmas freebies! I was blown away by Galina's warmth and generosity, and it was then that we became friends.
Check out my interview with Galina of Eskimo Creative:
Tara: Tell us a bit about yourself, Galina
Galina: I'm an artist and graphic designer, also I love yoga, veggies and experimenting with different techniques, especially watercolors, ink and lettering. I love film photography and have a couple retro cameras. I love nature, silence and simple things.
Tara: Nice answer. What kinds of products do you love to create?
Galina: I dream about letters!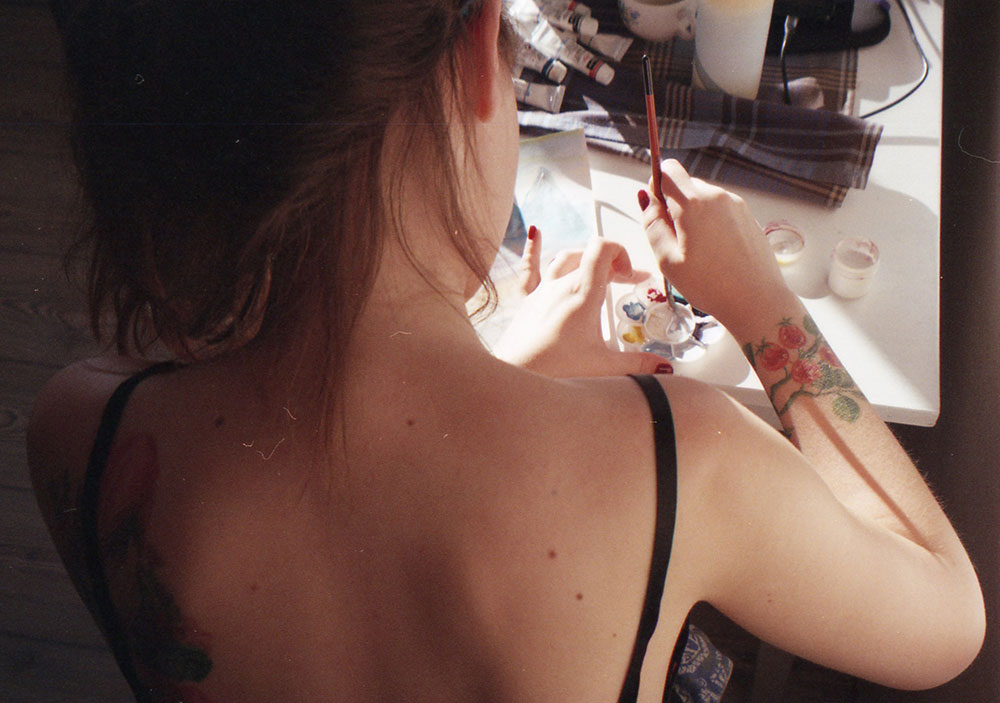 Galina: Also I'm in love with watercolor (but I'm not yet brave enough to show my work). Recently I made a huge pack of trendy layer styles 'Foil Vibes Creator' and it was soo much fun. Basically I love to create different things: Today it might be a graphic, tomorrow, watercolor textures, but always – LETTERS!
Tara: I loved that pack! Hey, by the way, thanks for offering us the freebie version. I am sure our readers will absolutely love it! Where in the world are you? Tell us all about your corner of the globe!
Galina: I was born in the south of Ukraine in a beautiful seaside city called Odessa. But since I met my soulmate, my husband and my best friend (all in one), I moved to Nizhny Novgorod, Russia a couple of years ago. My favourite place here is the forest, because we live near it. Also I love to discover all the new places at the city centre & learn new things about the architecture and old buildings. Basically, I'm pretty new to this place, so next summer there will be lots of long walks and endless sunsets.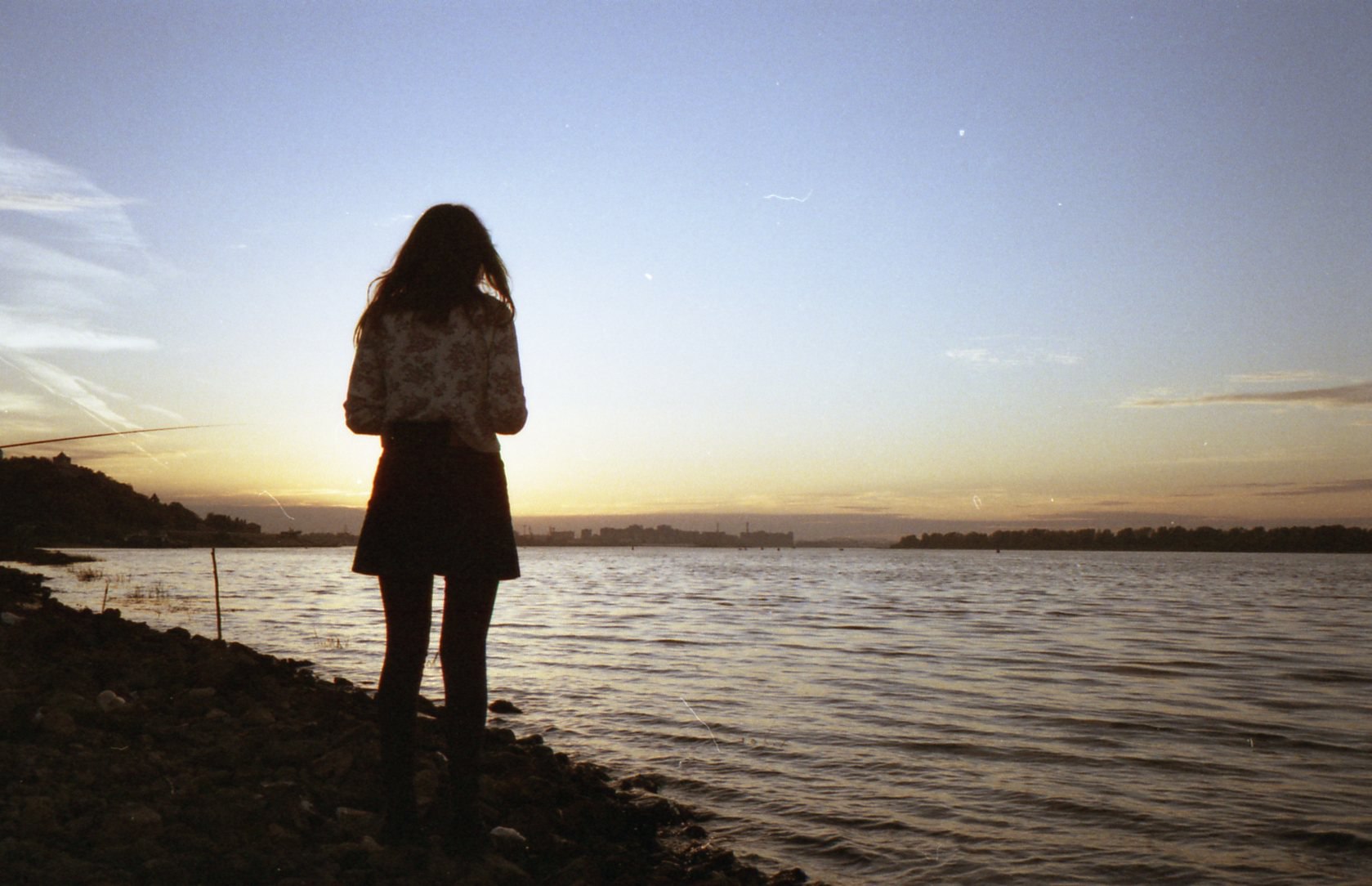 Tara: So you opened up your shop in October of 2015?
Galina: Yes, you can find my shop on Creative Market at wwww.creativemarket.com/esk1m0
Tara: Tell us about the first product you ever uploaded on Creative Market:
Galina: My first product was a pattern set, which I really like.
Above: Galina's first product on Creative Market: A set of pretty Scandinavian floral seamless patterns
Galina: I decided to join Creative Market but I had no idea what would I sell, so I asked my trusted friends who said I should create patterns. I expected hundreds of sales on my first day, 🙂 but It didn't happen, so, since then I decided to learn more!
Tara: I know what you mean. It was the same for me. It took me 28 long days to make my first sale – it felt like forever! Luckily my sales picked up after that. What have you learned since uploading your first product?
Galina: Don't doubt yourself. Work hard. Don't be afraid to ask someone from Creative Market team or shop owners. Try to focus at one theme and one product. Your product presentation is everything, so make it look AWESOME!
Tara: I agree. I have found so many friendly & helpful folks online, there's just no reason to battle it alone. You are such a fun & positive person, Galina. What's the best part of being a creative person?
Galina: First of all you can work from home! Yayy! It's really important for me to be comfortable with my own space and workplace. You can create all the awesome things that pop to your mind – you don't have any excuse. Also, you can work any time you like. So, you can take a short walk in the morning, bring a cup of sweet coffee and then start to make your beautiful project.
Tara: More recently, one of your products was offered as a Free Good on Creative market. Can you tell us how that went?
Galina: To become a part of the 'Free Goods' was such an amazing experience. I didn't expect so much love and support from everyone. The feedback from customers was huge. There were so many kind words and recommendations, the support almost made me cry from happiness. I know it sounds weird, but I'm kind of an emotional person. My sales also increased. I met so many beautiful people and all the Creative Market team were so kind and supportive. All this inspired me so much. I highly recommend to offer your projects in the Free Goods at Creative Market, but don't forget that they must be a really interesting and also high quality.
Tara: That's awesome! What are you working on right now? Could you give us a hint?
Galina: Currently I'm working on a new script with a HUGE bonus. That's all I can say 🙂
Tara: Looking forward to it. I hope to see some of your watercolor work soon, too. What inspires you to wake up every morning and be creative?
Galina: Every corner of my home. Every single sunrise. The best day for me is TODAY. I try to be present. I love nature and animals #fightagainstanimaltesting
Galina: I love social media as well and use it to find the new ideas. My all time favorite is Pinterest. Also there is a good book about the inspiration and ideas called 'Steal Like An Artist' by Austin Kleon. There are so many beautiful things around us, you just need to see them.
You can see Galina's Pinterest page here: www.pinterest.com/esk1m0/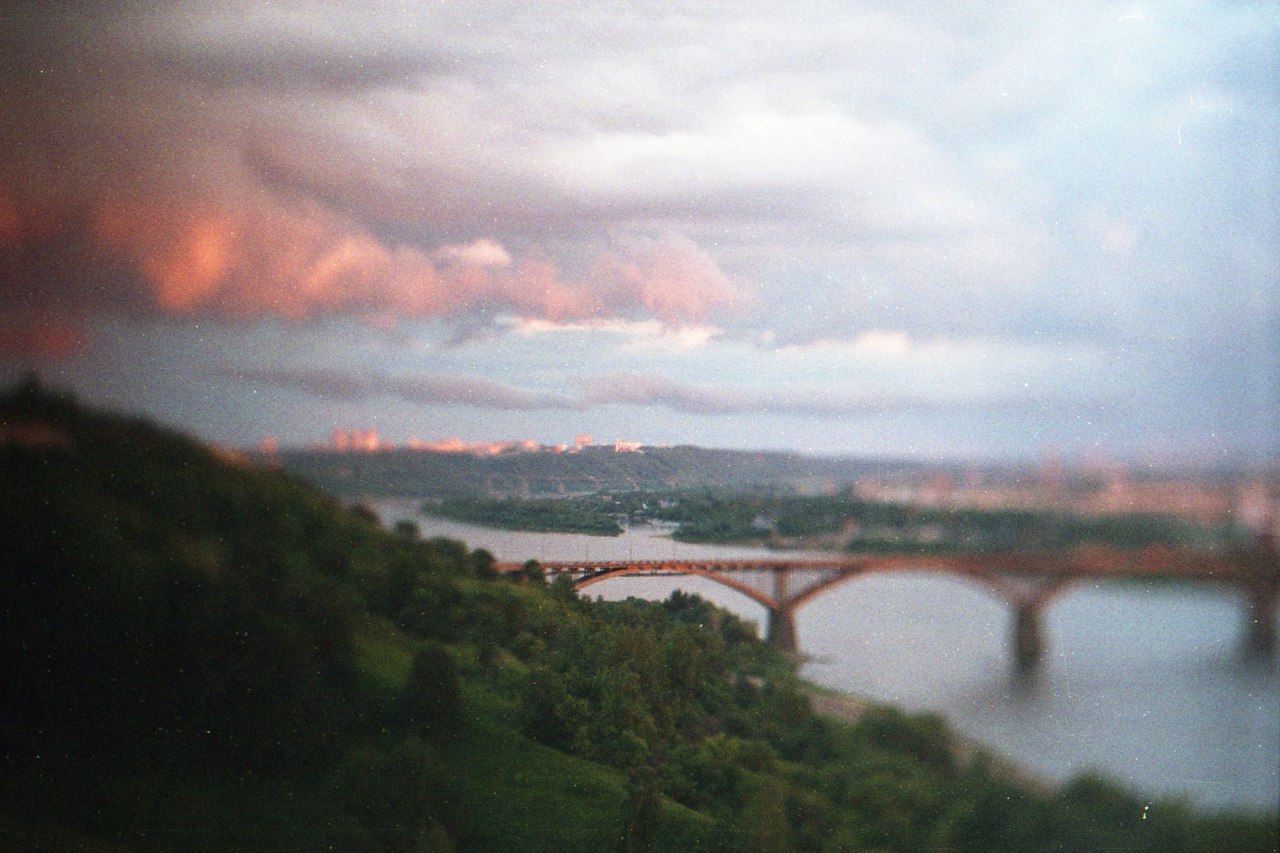 Tara: Where can we find Eskimo Creative on social media?
Galina: I'll be happy to see you on my Instagram page. Also join my Facebook page, there will be a lot of FREEBIES 🙂
Tara: Ooh, and speaking of Freebies!
Galina: Oops, I almost forgot! Haha. I want to share with everyone one of my gold textures and some seamless patterns from my Foil Vibes Creator.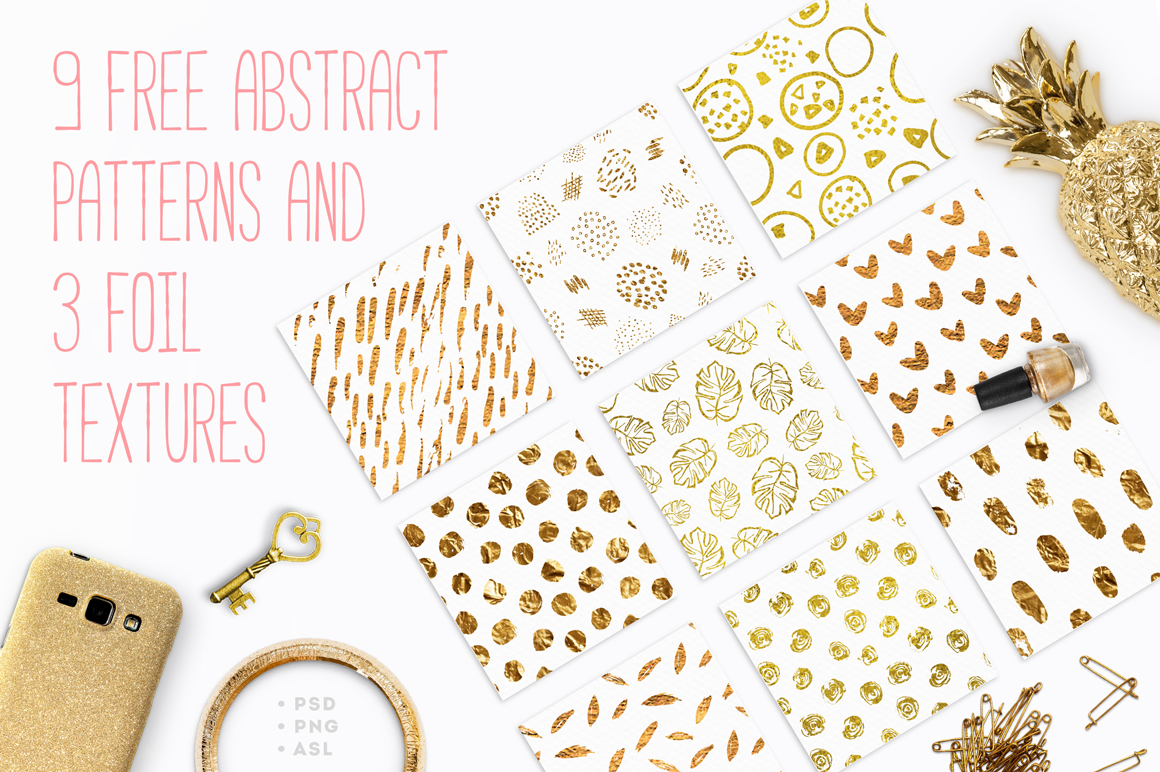 Click to Download: The Foil Vibes Freebie by Eskimo Creative
Included in the Freebie:
9 Seamless abstract patterns (PNG + PSD)
3 Foil Textures in (ASL)
Easily apply foil layer styles to font, vector elements, brushes and more with one click!
REQUIRED SOFTWARE: Adobe Photoshop CS3 or newer
Click to Download: The Foil Vibes Freebie by Eskimo Creative
Bonus Question: In one of your images, you are sitting on a bench with Russian lettering on it. What does it mean?
Galina: The word "облако" is pronounced 'Oblako' in Russian and it means 'Cloud'
Tara: Sweet, so you are literally sitting on a cloud. Galina, thanks so much for taking the time out to answer all my questions. It's been lovely chatting with you!
Galina: It was so much fun! Thank you so much for the support!

You can find Eskimo Creative at: wwww.creativemarket.com/esk1m0