I absolutely love how Creative Market gives me the platform to communicate with artists all over the word and make friends in countries I've never visited. When creating art in my little home office, it's really nice to be able to reach across the world and say hello to another quirky & creative person, like Simon, for instance.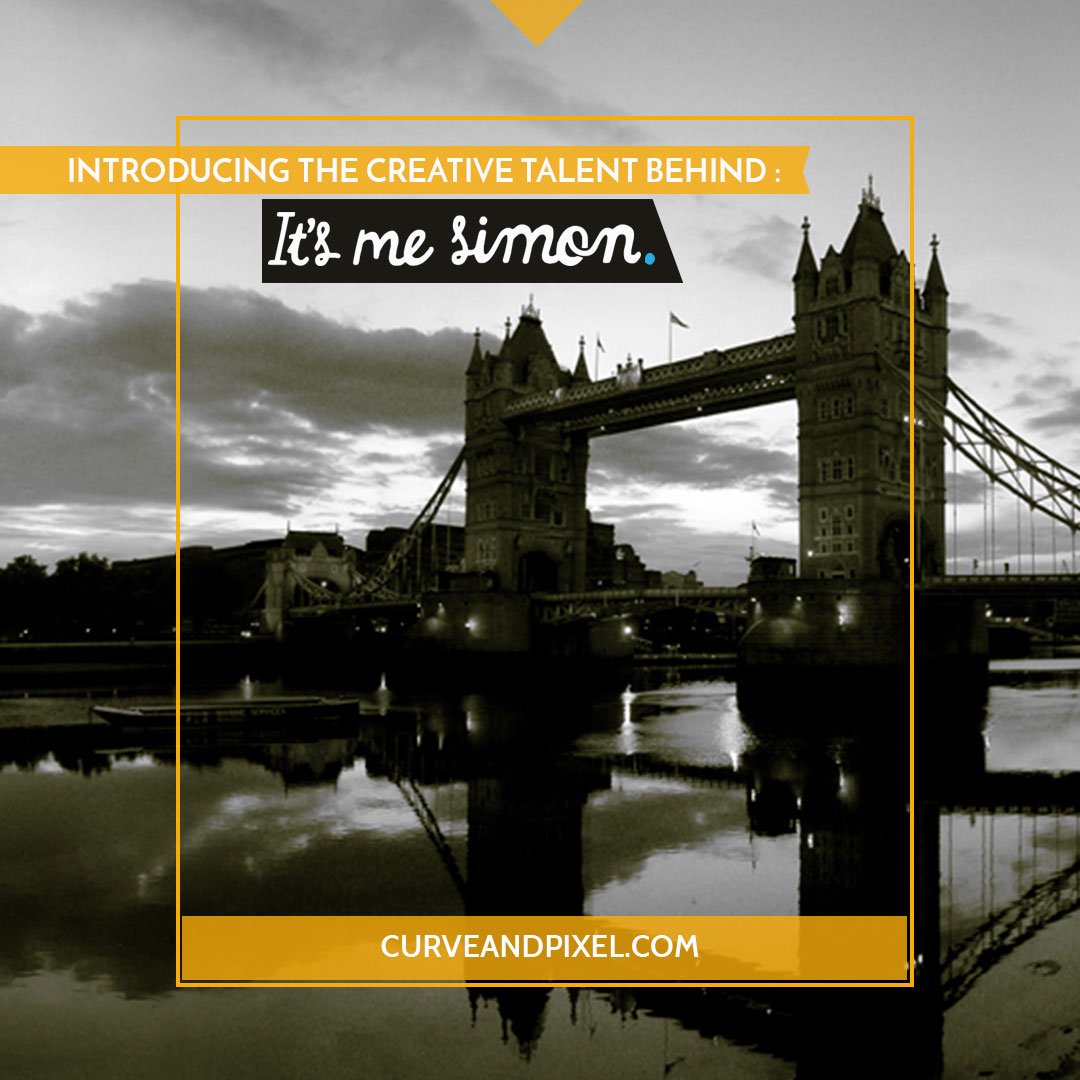 I haven't yet visited England – but today I get to see London's majestic Tower Bridge at 5am through the lens of Simon Stratford's Nikon D610.
"Simon: I live and work in London, it's a manic crazy place and I love it."
A London based designer with a keen eye; Simon's work is punchy, impactful and brimming with British humour.
Simon: I'm a web designer by trade but have always had a passion for design and art. When I was at art college I wanted to specialise in fine art, but chose graphics as I didn't want to be poor.
I've spent over 20 years working in the design field mainly working in branding and movie promotion. One thing led to another and I eventually quit my day job.
It was a scary thing to do, but it's probably the best decision I ever made.
Tara: I'll bet.
Simon's twitter bio gives us an even shorter version of this story: "I quit my day job to stop doing things I didn't want to — and start doing things I did want to. More creative things." @itsmesimon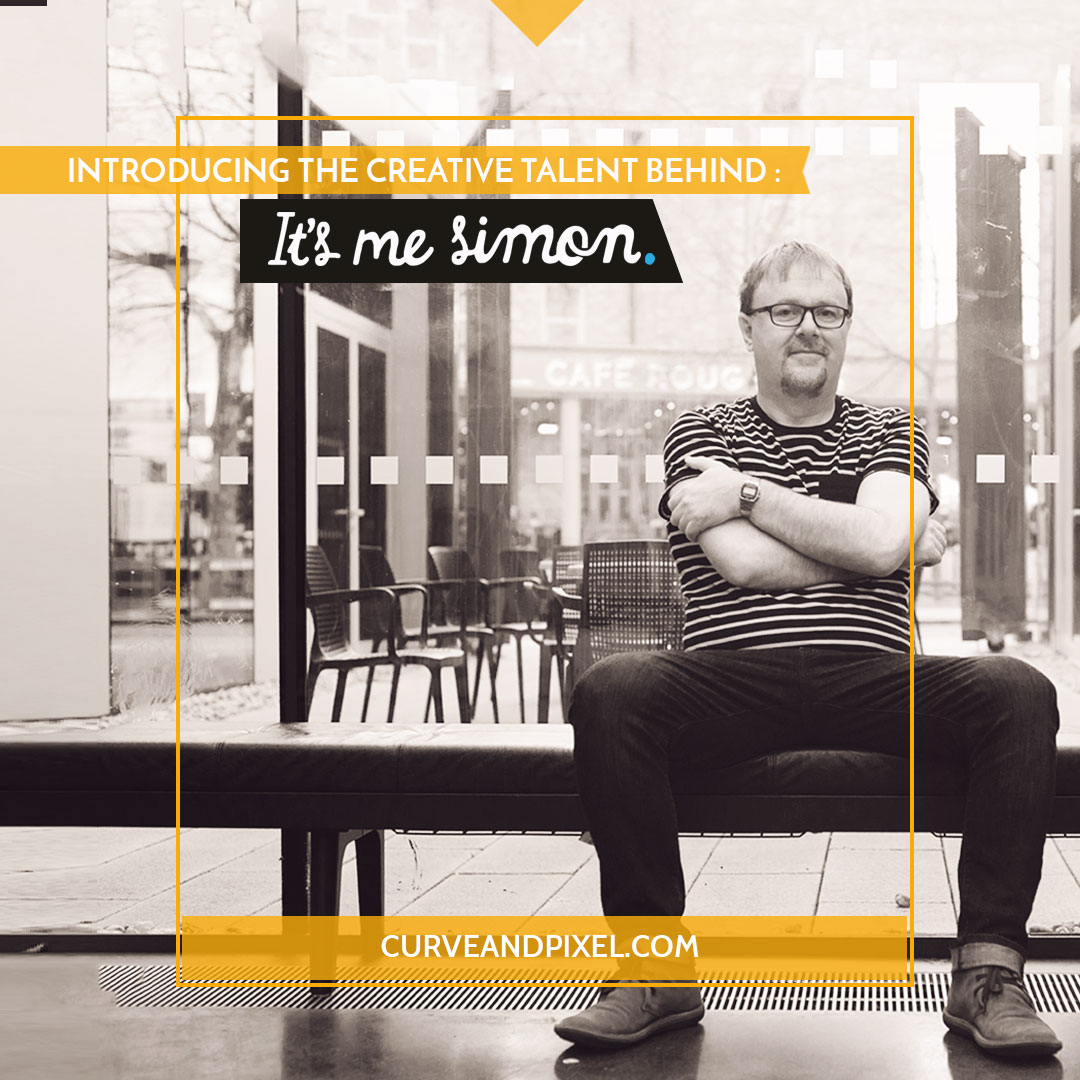 Simon Stratford of It's Me Simon, is easily one of my favourite creators on Creative Market. I think his web design & graphics background shines through in his ability to cut through the nonsense and distill an idea down to it's core elements. -Yes. I know that's what us designers are supposed to do, but I think Simon does it particularly well.
UPDATE: Be sure to stick around till the end of this post, because Simon has a super-special freebie for you to download.
Tara: You seem to do a bit of everything! From digital painting & fonts to mockups. What's your speciality?
Simon: Fonts, photography, and textures but I'll create anything that interests me.
Tara: You set up shop at Creative Market back in July of 2014. Tell us about the first product you uploaded to Creative Market:
Simon: My first product was called… wait for it "Amazing paper stain toolkit" I needed some grunge marks for an infographic or something at work. So I decided I would make it myself. I spent the whole day creating tea stains on paper. My kitchen looked like a war zone. It then hit me that someone else might want to buy it.
Powered by Creative Market
Tara: Haha, I can just imagine the carnage – there are more than 50 paper stains in that pack! Oh, now I understand where your slogan came from: "Lots of mess with no fuss" -It's all making sense now 🙂
Tara: What have you learned since uploading your first product?
Simon: I've learned to stop talking about doing things and just do them. If you just do things, then you get the ball rolling. Don't worry about being perfect. Perfection is boring.
Tara: It's such simple advice, but so true. It's easy to overthink things. Got any pearls of wisdom for new shop owners?
Simon: Experiment, do lots of creative things. Try and get out of your comfort zone every now and then. Don't get hung up on software. Anyone can learn software, its just a means to an end.
Make things because you love making them. If you don't then do something else that you enjoy.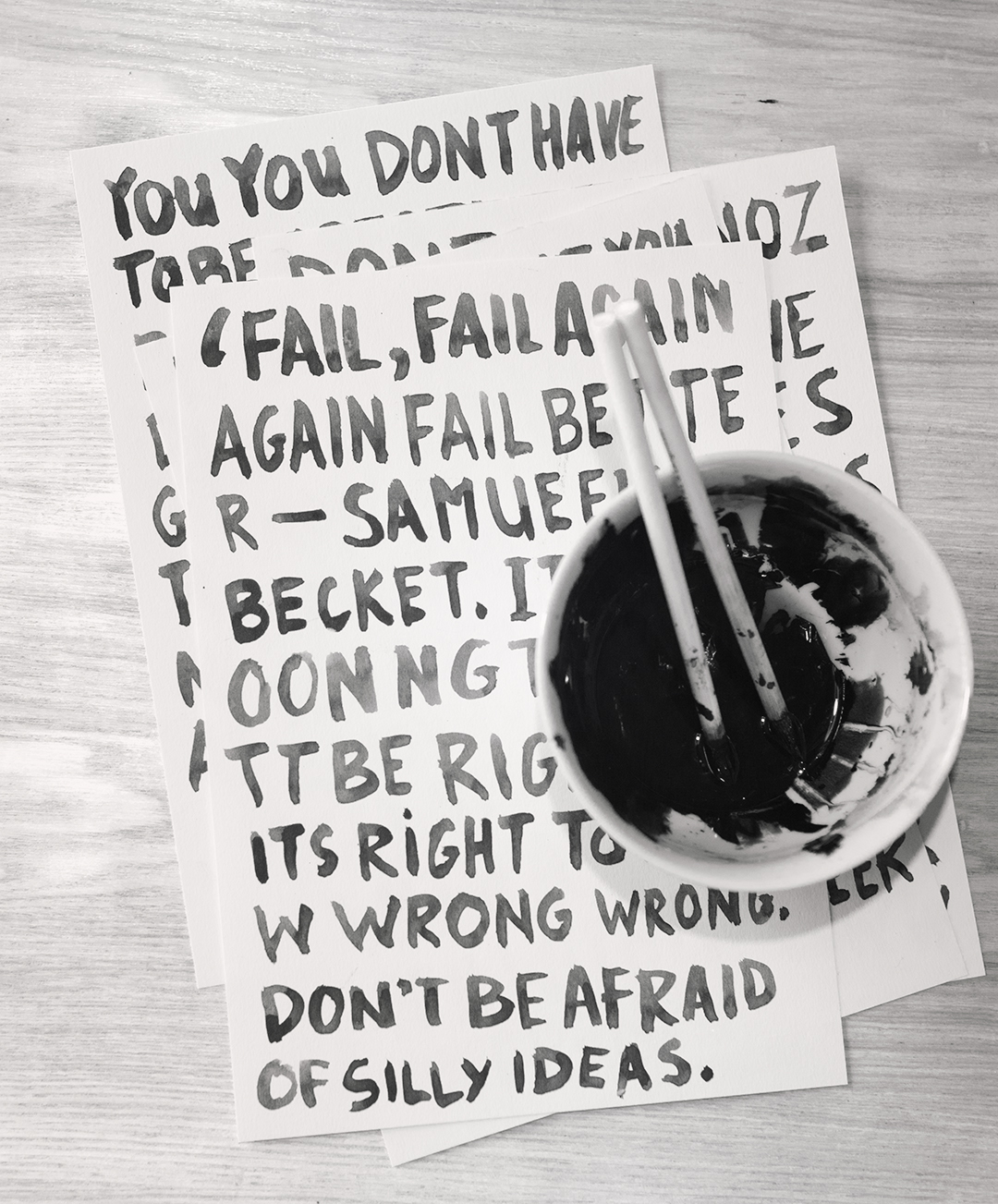 Tara: When we chatted last, you were elbow-deep in hand drawn lettering & screen printing. What are you working on now? 🙂
Simon: I'm currently working on a large image pack, it's similar to my "Picture Frame Studio Mockup Creator" but with more objects. It allows the user to move any object around, so they can compose their own picture to promote their artwork.
Simon: I've spent the last year on and off trying to find cheap props that I could photograph for the pack, car boot sales, charity shops and eBay.
Tara: That sounds like fun – and such a useful pack for anyone who needs great print Mockups. Here's what Simon's "Picture Frame Studio Mockup Creator" looks like in action:
I love the toe-tapping music in the background of this video. I'll bet there's always music playing in your studio – song lyrics pop up in your work all the time.
Simon: Music is a massive inspiration in my work. I always have music on when I'm working. Sometimes it's tough to get inspiration when you're working alone. I try to see and do as much as I can in London. If you feed your mind with good things and experiences you'll never starve for inspiration.
Painting #16 a very young Keith Richards—man he was so cool. pic.twitter.com/tumULHZ9FB

— Simon Stratford™ (@itsmesimon) March 28, 2017
Tara: Doing the work you love has really paid off for you – There was a digital painting of yours up at the Van Gogh Museum?
Simon: Yes, last year a digital painting that I did of Benedict Cumberbatch in the style of Vincent Van Gogh was displayed in the foyer of the Van Gogh Museum in Amsterdam. I was so stoked as it was just me messing around in Photoshop.
Tara: Ooh, that's so exciting! Did you find someone to photograph it there? You must have gotten a kick out of seeing your work up in front of so many people!
Simon: I actually got free tickets to the Museum as I'm a big fan of Van Gogh's work. Unfortunately for me, the rotating animation featuring my work had ended by the time I made it to Amsterdam— typical! I did ask for a photo but never got one.
Tara: Darn, that must have been frustrating. Lucky for us, you had the foresight to record this time-lapse video, though 🙂
Tara: Okay, enough with the small-talk 🙂 let's introduce your freebie:
This is a sample version of Simon's "Picture Frame Studio Mockup Creator"
Simon: Yes, It's a dynamic picture frame mockup with two objects. A Herbert Terry Anglepoise Lamp and a pile of books. You can move each object and frame to create your own picture composition. The images in the pack have been taken with a Nikon D610 in my home studio.
I love to create that eclectic feeling my mixing the modern with the vintage. A few well-selected accessories can make such a difference to your mockups.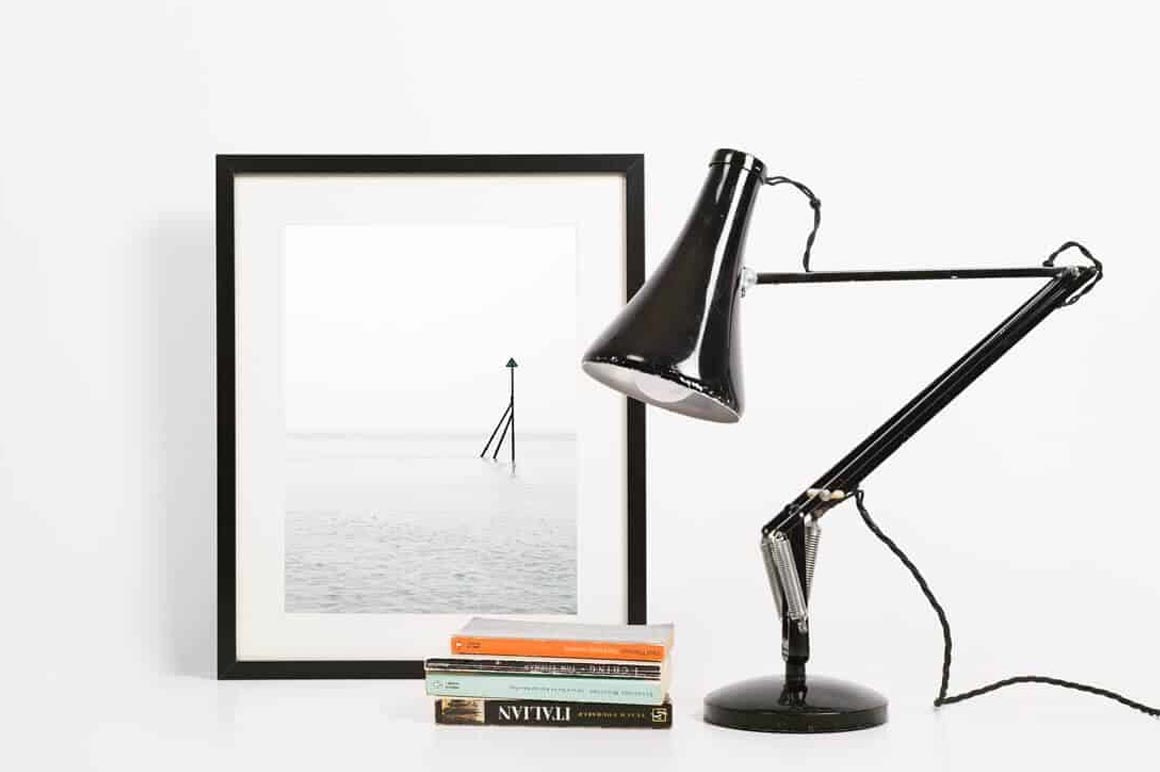 Click to Download: Picture Frame Mockup by It's Me Simon
REQUIRED SOFTWARE: Adobe CS6+
Tara: Go ahead and Download this sample, and for those of you who are looking to beef up your product images, head over to Simon's Picture Frame Studio Mockup Creator and get the full Mockup Creator, because you can't beat the quality of Simon Stratford's mockups.
Better yet, Follow It's Me Simon on Creative Market and keep your eyes peeled for the upcoming Creator pack.
Click to Download: Picture Frame Mockup by It's Me Simon
Tara: Where can we find you on social media?

You can find It's Me Simon at: wwww.creativemarket.com/itsmesimon