Freebie time again and this time I'm giving away a handful of seamless watercolor patterns from my Sneaker Up pack. I had too much fun painting these bright watercolor sneakers so I couldn't help making a few sweet and punchy seamless patterns to give away for free
You can use them worry-free too, because the pack comes with Curve and Pixel's standard license.
[indeed-social-locker sm_list='fb,tw,,pt' sm_template='ism_template_1′ sm_list_align='horizontal' sm_display_counts='false' sm_display_full_name='true' unlock_type=2 locker_template=3 sm_d_text='
This content is locked
Share to Unlock this awesome "Sneaker Up" Free Sample Pack!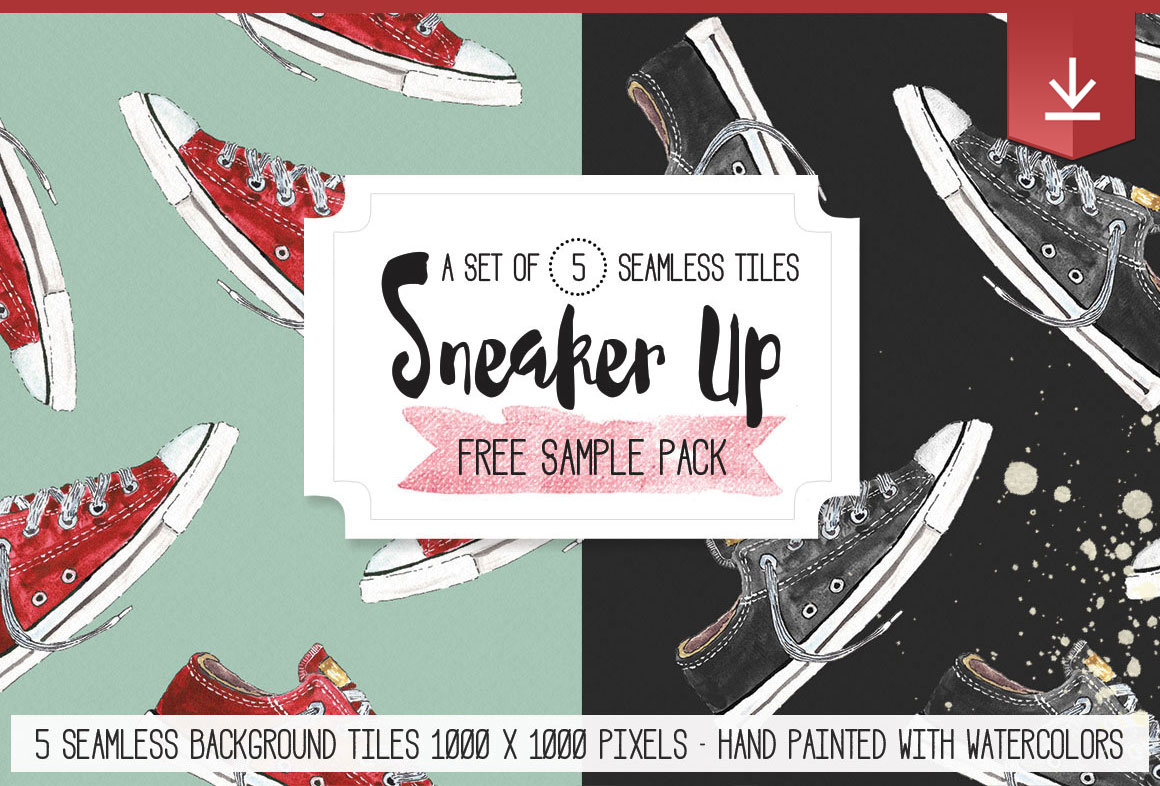 ' reset_locker=1 locker_reset_after=1 locker_reset_type='hours' ism_overlock='default' ]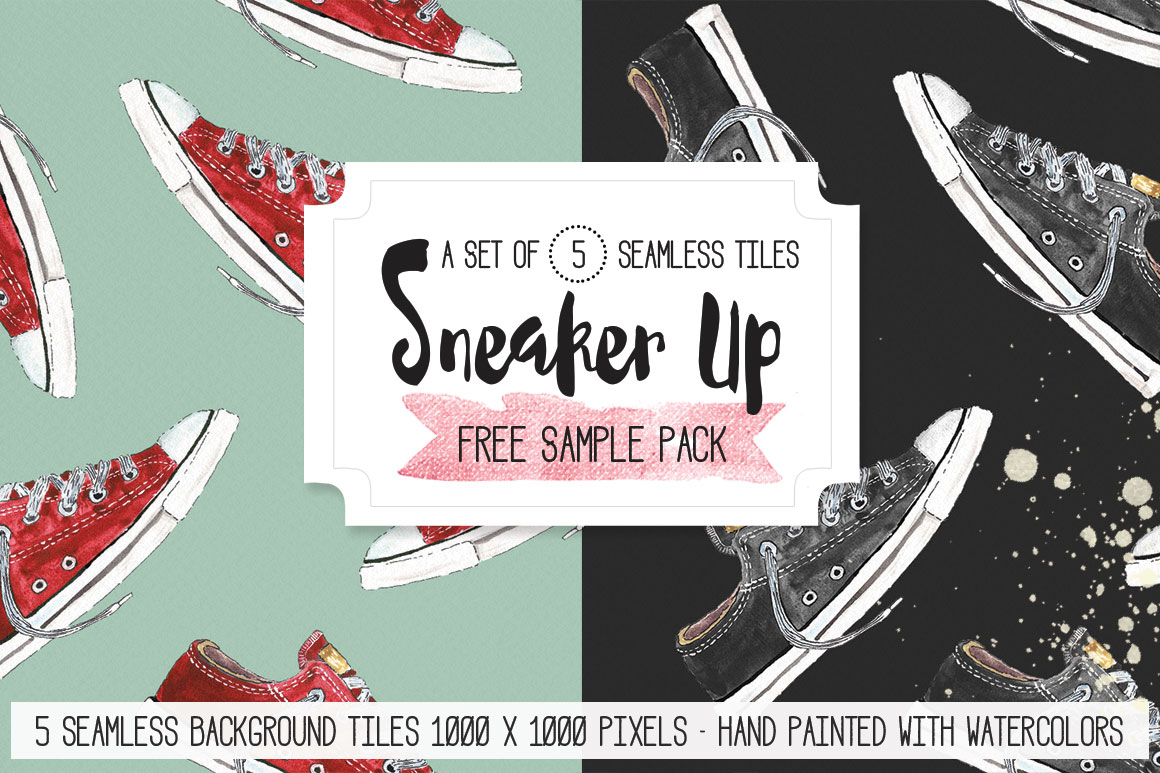 Thank you for supporting our store! And here's your FREE DOWNLOAD:
[/indeed-social-locker]

See the full Sneaker Up pack at Creative Market
Get more Curves and Pixels
You'll find my products on the my home page, and at Creative Market, but also be sure to follow Curve and Pixel on Social Media like Facebook and Instagram to take advantage of occasional discounts & giveaways.